Snyk continuously finds and fixes vulnerabilities in your dependencies.
Protect your JavaScript, Ruby, Java, Scala and Python apps
Source code protection
Find vulnerabilities in your GitHub repositories and remediate risks with updates and patches. Add Snyk to your CI/CD process with support for Jenkins, Circle CI, Travis and more.
New!

Serverless & PaaS monitoring

Continuously monitor your runtime apps. Get Snyk security alerts and deploy critical updates. Support for Heroku, AWS Lambda and more.
83% of Snyk users found security issues in their dependencies
Automatically test your applications dependencies
Fix security risks with upgrades and patches
Prevent you from adding vulnerable dependencies
Stay alert about new vulnerabilities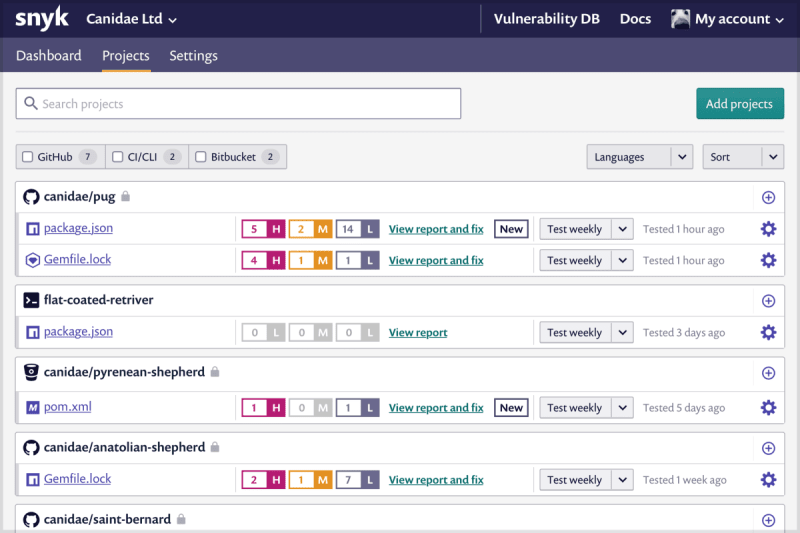 Great teams use Snyk to protect their apps
---
The most efficient way to solve a vulnerability is to do it as soon as possible. The mere notion of stopping for a security audit is just not feasible in today's continuous world of software development. Snyk matches how we work by addressing and solving vulnerability issues during the development process itself.

– Nadav Abrahami, Co-Founder of Wix